Gowri Motha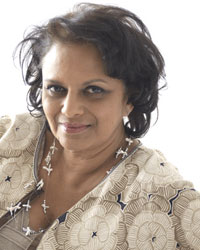 During her twelve years within the NHS, Dr Motha observed the benefits of integrating Self Hypnosis and Visualisation classes for a gentle birth with complementary treatments into birth preparation, such as Reflexology, the Bowen Technique, Cranio- Sacral technique, Ayurveda and Alexander technique.
As part of her quest to help mothers to look forward to giving birth, she introduced water births into the NHS in the eighties. She was the first doctor to conduct a documented water birth within a London NHS hospital. Gowri and her close-knit team of complementary practitioners are dedicated to guiding mothers throughout their pregnancy by offering optimal treatments at the appropriate times during gestation. The Gentle Birth Method book was written so that mothers all over the world can read and follow the simple week-by-week programme given in the book and experience the benefits of gentle birth. The GBM book has an enthusiastic following here in the UK and in several countries worldwide.
Helen Craven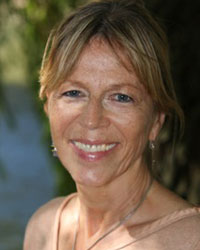 Helen Craven has been working in the field of complementary therapies for the last 27 years.  She graduated top of her group from the Institute of Clinical Hypnosis, London in 2000 and has continued to undertake advanced trainings ever since with some of the best teachers from around the world.  She has taught Hypnobirthing since 2005 and was delighted to expand her expertise in that field by working with Dr Gowri Motha in the Gentle Childbirth team and now facilitates in the visualisation classes.  She continues to work in her private practices in The City, Central and West London.
Marina Matuschewski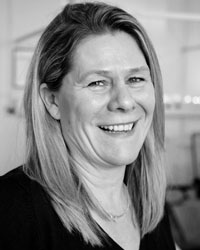 I became a qualified Dipl. Hypnotherapist and Councillor in 2012 and I am a member of the National Hypnotherapy Society. Three years ago I started to work with Dr Gowri Motha and became a Gentle Birth Method practitioner. I offer Visualisation for birth preparation and Creative Healing. When I am not doing this I am a mother of three nearly grown-ups and in my previous life I was a hotel manager for many years.
I am also a German national, so obviously I have no sense of humour whatsoever!
SIMONE DYER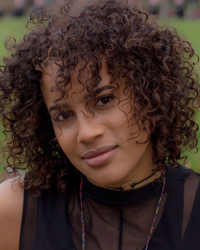 Simone is a qualified Creative Healer. She has trained on a one to one basis with Dr Gowri Motha and is very passionate about this method. Simone combines her intuition and understanding of a woman's emotional and physical body to provide her clients with an authentic and unique experience with love.
Available: to come