Adele Sarah Carby (£35-Tue, Wed, Fri)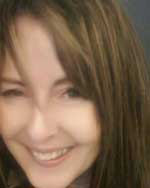 Hi I'm Adele. I am a fully qualified Reflexologist based at the Whittington Hospital and Bushey in Herts. I am also a member of the Association of Reflexologists and trained at the London School of Reflexology with the renowned Louise Keet, where I qualified in the use of traditional Foot  Reflexology, Pre-conceptual,  pregnancy and Post-natal care. In addition I am a Reiki Practitioner and have also been trained by Dr Gowri Motha as a Creative Healer where I had the privilege of working along side her. I am very passionate about what I do and believe that the most important thing a therapist can offer, which is beyond any technique, is a caring and mindful presence.
Available: Tuesdays, Wednesdays & Fridays
Sheena Nikki Khetani (£35-Mon, Thurs)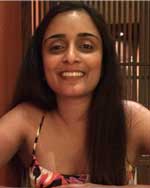 Hi, I'm Sheena Nikki Khetani. I am a qualified Reflexology therapist, based in Hendon and Whittington Hospital and a member of the Association of Reflexologists. I have been receiving treatments myself for the past 12 years since I was diagnosed with an autoimmune condition. The benefits for me have been immense so I took the plunge and decided to learn reflexology, in the hope I would be able to help others. I trained at the London School of Reflexology with Louise Keet and Ziggie Bergman. I am qualified in traditional Foot Reflexology, Pre-conceptual, Pregnancy and Post Natal Reflexology, Baby Reflexology, Hand Reflexology, Spinal Reflexology, The Bergman Method Facial Reflexology and Zone Face Lift. I am also a qualified Creative Healer, trained by Dr. Gowri Motha.
I have recently returned from maternity leave during which time I have benefited from several different treatments, this prompted me to learn new skills such as pregnancy and lymphatic drainage massage.
Available: Mondays & Thursdays
Sigita Bielskyte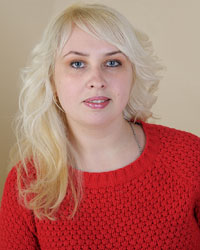 Sigita Bielskyte is a Gentle Birth Method practitioner and has worked with Dr. Gowri Motha for 7 years. She offers Creative healing and Reflexology.
Available: On demand
Book Reflexology here