Welcome to The Gentle Birth Method (Currently Online!)
Dr. Gowri Motha and her team have been invited by senior consultants at the Whittington Hospital to introduce her Gentle Birth Method classes and treatments. We are proud and honoured to be of service to mothers and fathers. This is an affordable service at a minimum donation for pregnant mothers.
NEWS – Reflexology service is now open for bookings from Tuesday 14th July. Available on Tuesdays and Fridays!
You can now book 10 Online Yoga classes for a donation of £100 – Book below!
PLEASE NOTE:
Due to the current Covid-19 crisis, all classes will be offered ONLINE via Zoom until further notice.
Mothers and Fathers,
You are invited to join our popular Online classes.  Following your booking, you will receive a zoom link for your four week course that commences on your chosen start date, (new course on first Tuesday of every month). Class time is 6 PM.  You can follow-up with weekly yoga on Wednesdays at 6 PM, these include visualisation top-ups from the comfort of your own home!
BOOK YOUR ONLINE COURSE HERE:

WE OFFER YOU
Visualisation course (currently online via Zoom)
Please book your 4 week Visualisation course for couples (6pm – 7.30pm on Tuesdays) For maximum benefit, enrol on the Visualisation course at around 20 weeks gestation or above. The last class will be 2 hours long to include couples massage.
Location –  currently online by Zoom (formerly held in The Parent Craft Room (directly opposite the lifts, 5th floor, Kenwood Wing)
Yoga (currently online via Zoom)
Once you have completed your 4 weeks of couples visualisation classes, you can then join the weekly pregnancy Yoga classes, (from 16 weeks gestation). Yoga is for pregnant mothers only. Class takes place on Wednesdays at 6pm
Kindly send us an email before joining. Please bring along your yoga mat, 2x small cushions and a small blanket.
Location –  currently online by Zoom. ( Formerly held at Whittington Education Centre (WEC)
The donation for Self-Hypnosis Visualisation and Yoga Course is £200. You can start this course from 20 weeks onwards.
Treatments
Reflexology one to one sessions for 50 minutes, available on:
Tuesdays, Wednesdays, Thursdays and Fridays. Location 5th floor Fetal Medicine Unit.
Creative Healing Pancreatic Treatments for 100 minutes, available on: Location 5th floor Fetal Medicine Unit.
Thursdays from 4pm – 6pm.
Fear Release Hypnotherapy 50 minutes (one-to-one) available online via Zoom (donation £50 ) Please email us on info@gbmfoundationclinic.com to request an appointment
Gentle Birth Method Foundation Clinic is a not for profit registered charity organisation.
Charity Number: 1173798
If you would like to make a donation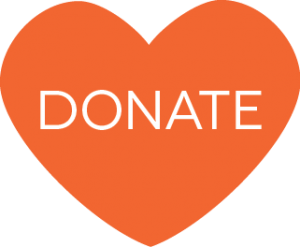 ————————————————–