BOOK YOUR ONLINE COURSE HERE:

Welcome to The Gentle Birth Method
We are proud and honoured to be of service to mothers and fathers. 
What is the Gentle Birth Method? It is a pioneering programme making mother's birth-fit and birthing manageable. The Gentle Birth Method was established by world-renowned childbirth pioneer Dr Marie Gowri Motha in 1986. It is a 360-degree programme that aims to prepare mothers and fathers for a gentle birth – physically, mentally and emotionally – and helps babies feel safe within the womb.
Birthing is a very special function of a mother's body. As such it needs special care and preparation in order for the contractions to be manageable and birthing to be an empowering experience, whereby the mother has the ability and confidence that they can give birth in a calm, intimate and bonding way.
The 'Gentle Birth Method' book is a Best Seller, published in 2004 followed by 'The Gentle First Year' in 2006. 
Renowned natural childbirth pioneer Dr Yehudi Gordon strongly recommends her work and her clients include: Elle Macpherson, Kate Moss, Stella McCartney, Lady Helen Windsor, Gwyneth Paltrow, Sienna Miller and Sophie Hunter Cumberbatch.
Dr Motha set up the Gentle Birth Method Foundation Clinic in order to bring the benefits of the GBM to the NHS pregnant mothers. It is a registered not for profit charity – Charity Number: 1173798
We are delighted to offer you the Gentle Birth Method classes!
Option 1: (£100 Donation)
Yoga (solo yoga course), can be started from 14 weeks +
Live on Zoom – 60 minute Yoga classes followed by 30 minutes hypnobirth for relaxation and birth preparation. Once a week, 90 minutes total.
All the way through Pregnancy till you give birth.
On booking, we will email you a Zoom link to attend the class.
Option 2: (£200 Donation)
Full course, including yoga can be started from 20 weeks +
For mothers who wish to also follow the original Gentle Birth Method Hypnobirth course, we offer you option 2:
Four, 90 minute Hypnobirth classes for couples. This includes ongoing weekly yoga from date of booking, all the way through pregnancy until you give birth.
Teaches self-hypnosis and techniques on how to deeply relax all the muscles in your body.
The course also includes Visualisation of your baby's development in your womb with welcoming thoughts that help the mother and baby bond deeply all the way through pregnancy.
We also include Visualisation of how the mothers body prepares for birth and breastfeeding
The classes teach couples techniques on how to visualise and manifest the release of their own endorphins. Mothers can practice this all the way through pregnancy to encourage a comfortable pregnancy and a manageable birthing process.
Endorphins are nature's own anaesthetic agents!
Each session concludes with an effective and beautiful Birth Rehearsal.
You will be emailed class summaries and Pregnancy Guidelines.
We also include a free MP3 audio file, 'Prepare for Birth', by Gowri to listen to every day.
This helps your mind to be pre-programmed for birth, so that on your birthing day, both mother and father are ready and equipped with strategies to able to manage the sensations of the birthing process easily.
As ongoing support, every week the course includes a 60 minute live Zoom yoga classes, followed by 30 minute relaxation and Visualisation top ups that continues the support all the way through to birthing. This is for pregnant mothers only!
Though fathers can join the 30 minute Visualisation if they wish on Zoom!
Once your booking is received, we will email you a Zoom link for your four week course that commences on your chosen start date.
A new course starts on the first Tuesday of every month from 6 to 7:30pm.  This is accompanied by a weekly yoga class on Wednesdays from 6 to 7:30pm that includes a 30 minute hypnobirth visualisation, that you can attend from the comfort of your own home!
WE OFFER YOU
Visualisation course (currently online via Zoom)
4 week Visualisation course for couples (6pm – 7.30pm on Tuesdays) For maximum benefit, enrol on the Visualisation course at around 20 weeks gestation or above.
Location –  currently online by Zoom
Yoga (currently online via Zoom)
Once you have booked online, you can immediately join the weekly pregnancy Yoga classes (for pregnant mothers only!) Class commences on Wednesdays at 6pm.
You will need: a Yoga mat, a small and a large cushion and a blanket
Location –  currently online by Zoom. 
Treatments
Reflexology one to one sessions for 50 minutes, available on:
Tuesdays, Wednesdays, Thursdays and Fridays. Location – 5th floor Fetal Medicine Unit.
Creative Healing Pancreatic Treatments for 100 minutes: Please email us to arrange this treatment at our other location at NW8 or  E18. This treatment is particularly useful in balancing blood sugars.

Fear Release Hypnotherapy 50 minutes (one-to-one) available online via Zoom (donation £50 ) Please email us on info@gbmfoundationclinic.com to request an appointment
Gentle Birth Method Foundation Clinic is a not for profit registered charity organisation.
Charity Number: 1173798
If you would like to make a donation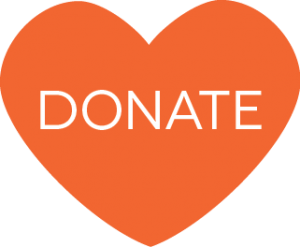 ————————————————–