Gentle Birth Method Practitioners
MARINA MATUSCHEWSKI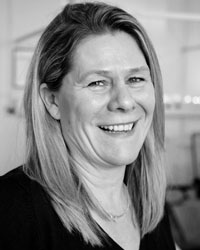 I became a qualified Dipl. Hypnotherapist and Councillor in 2012 and I am a member of the National Hypnotherapy Society. Three years ago I started to work with Dr Gowri Motha and became a Gentle Birth Method practitioner. I offer Visualisation for birth preparation and Creative Healing. When I am not doing this I am a mother of three nearly grown-ups and in my previous life I was a hotel manager for many years.
I am also a German national, so obviously I have no sense of humour whatsoever!
Available: Thursdays at Kailash
LETICIA DINIZ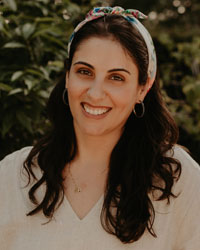 I'm Leticia Diniz. I'm a birth and postnatal doula, Bach Remedies Therapist and Creative Healing Practitioner. I've always been passionate about healing and I hold a graduation in Pharmacy due to that. After having my two kids in two transformative experiences, I took the life path I'm now to use my love for healing in a much more meaningful away. I completed my Creative Healing training with Dr. Gowri Motha in 2022 and I absolutely love the method. I love my job and I like to believe I'm helping to build the world I wish my kids will see one day: a world full of love, where every living being has the same level of importance; where people and animals can co-exist in harmony and are equally respected regardless of their colour, race, gender, age or even their species. During my free time, I like to exercise, read and spend time with my family. .
Available: Mondays at The Kailash Centre
GRACE HALL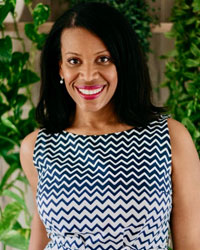 Hello, I am Grace, a passionate Hypnobirthing Coach and Birth Trauma Specialist. I have a keen interest in the Sacred Feminine, natural gynaecology and our connection to Mother Nature. I am a professional birth and postnatal companion, supporting families on their most special and delicate time of expansion and healing. I help families to connect with their inner strength using the power of plants and intuition. I became a Creative Healing Practitioner after I was trained by Dr Gowri Motha to support pregnancy, birth and postpartum healing. This modality of therapy aims to restore your physical functionality by clearing congestion and optimising the physiology of the body. I am trilingual in Portuguese, Spanish and English. I look forward to supporting your transformation in your journey to comfort and health. 
Available: Thursdays at The Kailash Centre
Priscilla Ferreira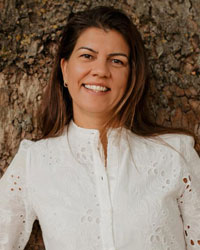 Hello, I'm Priscilla, a Brazilian Gentle Birth Practitioner and Doula. I graduated in Physiotherapy in 2001 and have over 20 years experience in providing  both calming therapeutic massage and emotional support to families. I have been a Gentle Birth Practitioner since 2012, when I trained with Dr Gowri Motha. Since then I've incorporated the Creative Healing technique into pregnancy, labour and general massage. Studying with Dr. Gowri Motha improved my knowledge and that made a wonderful difference to my work. I also trained to become a Doula in 2014, after receiving positive feedback from many families I worked with and being asked to continue to accompany them during labour, birth and postpartum. I have a great passion for women's health and wellbeing, especially during pregnancy, birth and the postpartum process. I love animals and I love spending time with my dog as often as I can.
Available: Thursdays at The Kailash Centre