Valentina Boga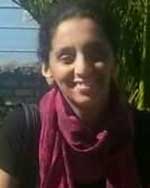 Valentina is a qualified reflexologist practising in South-West London. She was trained at the London School of Reflexology by one of the UK's leading reflexologists Louise Keet and by top facial reflexologist Ziggie Bergman. She holds post diploma certifications in the following: - Reflexology for Pre-conceptual, Pregnancy and Post-Natal Care - Advanced Hand Reflexology - Bergman Zone Method Facial Reflexology
Adele Sarah Carby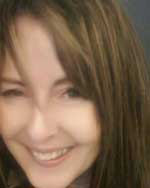 Hi I'm Adele. I am a fully qualified Reflexologist based at the Whittington Hospital and Bushey in Herts. I am also a member of the Association of Reflexologists and trained at the London School of Reflexology with the renowned Louise Keet, where I qualified in the use of traditional Foot  Reflexology, Pre-conceptual,  pregnancy and Post-natal care. In addition I am a Reiki Practitioner and have also been trained by Dr Gowri Motha as a Creative Healer where I had the privilege of working along side her. I am very passionate about what I do and believe that the most important thing a therapist can offer, which is beyond any technique, is a caring and mindful presence.
Available: Tuesdays, Wednesdays & Fridays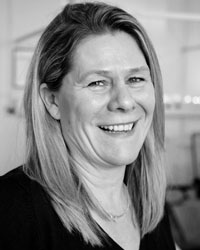 I became a qualified Dipl. Hypnotherapist and Councillor in 2012 and I am a member of the National Hypnotherapy Society. Three years ago I started to work with Dr Gowri Motha and became a Gentle Birth Method practitioner. I offer Visualisation for birth preparation and Creative Healing. When I am not doing this I am a mother of three nearly grown-ups and in my previous life I was a hotel manager for many years. I am also a German national, so obviously I have no sense of humour whatsoever!
Available: Thursdays
Mary Gilby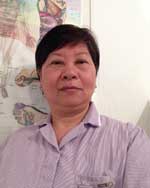 My name is Mary Li Gilby. I am 58 and I came from Hong Kong. I have two daughters, they are in their late 20s and I have a beautiful grandson he is nearly three. I was trained and qualified as a reflexologist at London School of Reflexology. I am a member of AoR and CNHC. I have got my own practice at home and often attend local fairs and hospitals fundraising. I love and passionate about reflexology. A lot of people say that Reflexology and Pregnancy work hand-in-hand so "The proof of the pudding is in the eating!"
Sigita Bielskyte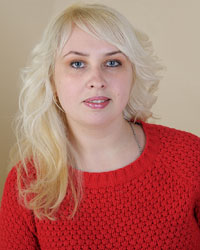 Sigita Bielskyte is a Gentle Birth Method practitioner and has worked with Dr. Gowri Motha for 7 years. She offers Creative healing and Reflexology.
Available: On demand
Book Reflexology here